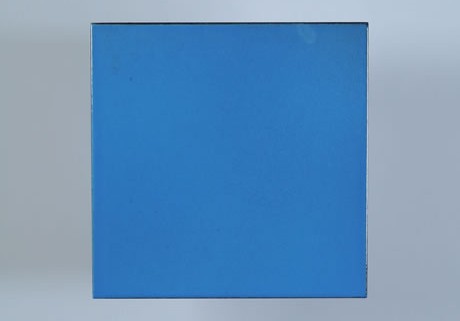 Wet Process Enamels on Steel in Liquid Form
Prior to use, the enamel container should be thoroughly shaken to ensure the product is in complete suspension. If, over time, the enamel becomes too thick due to evaporation, the enamel can be thinned with mains water.
Once a layer of sheet steel groundcoat has been applied to the steel and fired, all other wet process enamels and normal jewellery enamels can be used.
The method of production of the fired trials was as follows:-
The metal was degreased
Sheet steel groundcoat was applied by spraying
The enamels can also be dipped or the enamel applied with a soft brush
The enamel was dried and fired for 3 minutes at 800 centigrade
One coat of wet process white was applied and fired at the same temperature, and then two coats of each colour were applied and fired to give a solid opaque colour.
The actual size of the tile is 10cm c 10cm and the gauge of metal was 1.6mm
Display 30 Products per page